Virtual Tastings
---
Our virtual tastings are a great way for family, friends, teams, and corporate clients to connect and enjoy a fun wine experience together, All IN THE COMFORT OF YOUR OWN HOME!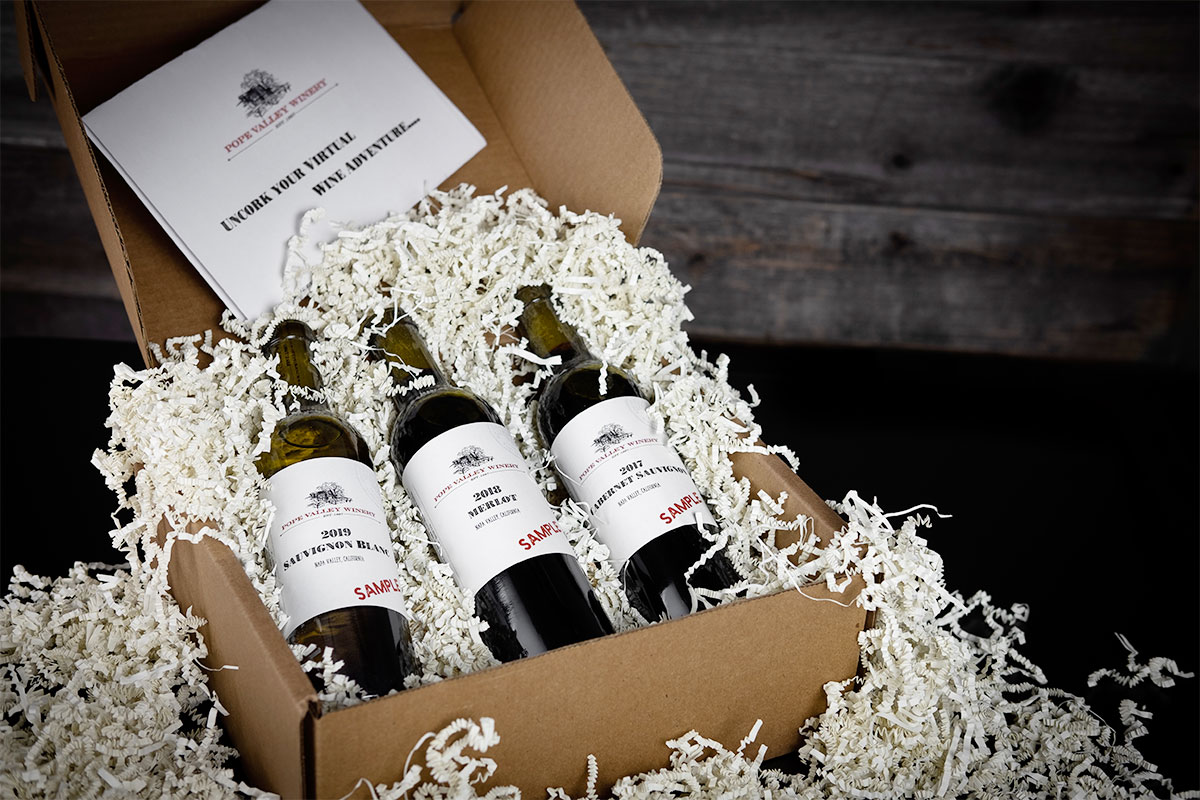 HOW IT WORKS
The tastings are held via Zoom and last for 45 minutes.
Order your tasting pack and allow for at least two weeks delivery.*
Reserve your tasting by filling out and submitting a form and the winery will call you back.
Zoom link will be sent to you.**
---
* If you need expedited shipping, please let us know at the time of checkout.
** It is important to make sure that all guests attending the tasting have provided an email to receive the Zoom link.