UPCOMING EVENTS
February 2023
Love, Wine and Chocolates ~ Valentine's Couples Tastings
Fri, Feb 10, 2023 - Sun, Feb 19, 2023
Venue:
Pope Valley Winery
Contact:
Kristen Burton 707-965-1246,
Kristen@popevalleywinery.com
Love, Wine and Chocolates ~ Valentine's Couples Tastings offered from Feb 10 to 19th!
Spoil your loved one this Valentine's Day with a romantic wine tasting for 2 people paired with a handmade 4 pack of specialty truffles. The flight includes 5 pours of our single vineyard wines, finishing with a sweet treat, our 2002 Zinfandel Port.
$65/couple - Reservations Required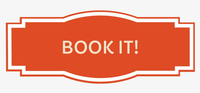 March 2023
Eakle Supper Club ~ Winemaker and Vintner Dinner
6:00 PM
Fri, Mar 10, 2023
Venue:
Pope Valley Winery
Contact:
Kerry Robinson 707-965-1246,
kerry@popevalleywinery.com

Eakle Family Supper Club ~ Winemaker and Vintner Dinner
Uncork an exquisite evening in the 2nd Story Fermentation Lounge in our Burgundy Winery. Join Winery Owners, Diana Hawkins, David Eakle and our winemaker Greg Fitzgerald as they discuss the previous year winemaking and the Eakles Ranch spring's viniculture plans. We will be featuring La Saison Catering paired with a splash of our featured wine. Additional wine will be available for purchase to enjoy at your table. A night sure to be filled with an abundance of fun, laughter, exceptional wine, and phenomenal food. Time: 6:00pm registration | 6:30pm dinner Limited Availability Tickets Required $75/person
Menu is as follows:
Cheese & Herb Gougere
Hand Rolled Ravioli with Medley of Roasted Mushrooms, Ricotta and Thyme
Braised Short-ribs with Confit Potatoes and Mountain Huckleberries
Lightly Smoked Carrots with Honey and Rosemary
Olio Nuovo Olive Oil Cake with Citrus Curd