Jean Hoefliger

Director of Winemaking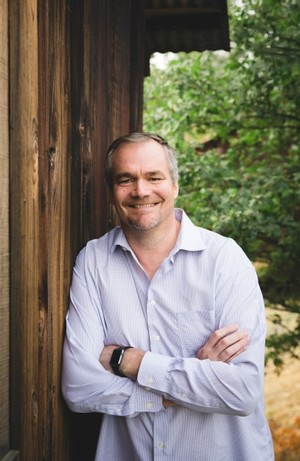 Jean Hoefliger was born and raised in Switzerland. His initial experience took him from Switzerland to Bordeaux, and South Africa, making wine at the esteemed estates of Château Lynch-Bages, Château Carbonnieux, and Meerlust. Completing a winemaking and viticulture degree at the Swiss federal school of Changins, Jean came to California where he spent five years as winemaker at Newton Vineyard.
After Jean's time at Newton, he was approached by a new project, Alpha Omega, to build a brand as Winemaker and General Manager. This opportunity gave Jean the ability to solidify and build relationships with top growers in Napa Valley. Alpha Omega also gave Jean the experience growing a Direct to Consumer business with distribution nationally.
In 2005, Jean began working as a Consulting Winemaker for different wineries and chateaus in different parts of the world-from Napa Valley to Switzerland to Italy. The brands include Clark Claudon, located on Howell Mountain; Decades 5, a 100% Petit Verdot from Stagecoach Vineyard; Armanino Family Cellars, which has Pinot Noirs from Santa Lucia Highlands, Russian River and Santa Rita Hills, as well as Cabernet from Napa Valley; Speratus, a small production winery whose proceeds go to fund scholarship to De La Salle High School; Monteverro, an Italian chateau located on the southern tip of Tuscany; Zanolari Wines, a Swiss project making Pinot Noir and Valtellina; The Debate, three single vineyard 100% Cabernet Sauvignons from Beckstoffer, Missouri Hopper, To Kalon and Dr. Crane; Michel Rolland's first Napa Valley wine; MR; Red Hawk Tail a Cabernet Sauvignon from Mt. Veeder in Napa Valley; Sunshine Valley, a Cabernet Sauvignon located in Oak Knoll District in Napa; and V. Vineyards & Audace wines, single vineyard Cabernet Sauvignon from the Sonoma County side of Spring Mountain.
Jean's passion, knowledge, scientific training and innate ability put him in a unique position to take the best grapes around the world and transform them into wines worthy of world class standing. We feel so blessed to be working with Jean and look forward to bottling the 2017 reds, his first of many vintages at Pope Valley Winery.